Radiant London at the Monaco Yacht Show
7 October, 2016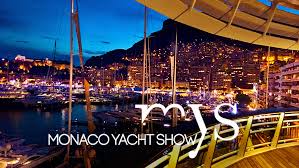 Radiant London was received very well at the 26th edition of the Monaco Yacht Show.
The MYS offers a world unique exhibition both afloat and on the quay with 125 vessels up to 100 metres long, 40 luxury tenders and a selection of 580 of the largest yachting companies in the world. Anything and everything that the yachting industry requires was present and Radiant's Diamonds complimented this exceptionally well!
The buzz, excitement and pure luxury was palpable but it was heart-warming to learn of the loyalty and support of the organisers for the causes dear to the Principality of Monaco. By supporting various charities led by Prince Albert's Foundation, the MYS emphasises and defends key ethical and human values among the yachting community.
These values sit very well with Radiant's passion for providing ethical diamonds, supporting the communities from where they are sourced.
There will always be luxury in this wonderful world of ours but by understanding source and supporting human values, we can protect and enjoy.
All in all, a wonderfully successful few days and we are already looking forward to 2017!
Back to blog