An Exciting New Venture merging Two Luxury Brands
17 August, 2016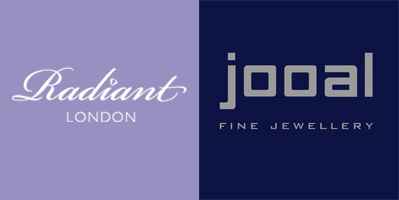 Radiant London Diamond Specialist and Jooal Fine Jewellery have come together to create an exciting offering to existing and future clients in Mayfair.
Alastair Garner from Radiant London and Faisal Joo from Mayfair store Jooal have enjoyed an excellent working relationship during the past 5 years. Radiant London specialises in rare and exquisite diamonds at very competitive prices. Managing Director Alastair Garner has spent 25 years in the diamond Industry and has access to diamond suppliers and jewellery designers of world renown. Jooal specialises in stunning precious gemstones and MD and owner Faisal Joo has exceptional expertise in sourcing and manufacturing these precious gems. Jooal has been successfully supplying clients with exquisite jewellery from the Mayfair store for 10 years.
These two leading experts in their field have now joined together to create an exceptional offering to clients in Mayfair. With Radiant London now showcasing its collection in the Jooal store and having access to some of the best loose diamonds in the world, clients can purchase beautiful diamond jewellery direct from the store or have an exceptional piece made to order incorporating Jooal's stunning precious gemstones. This, together with Jooals constantly evolving range and Radiants new Infinity Bridal Collection, means an appointment to come and visit the store is a must!
The passion of Radiant London and Jooal is simple – to make exceptional jewellery accessible to you.
Back to blog